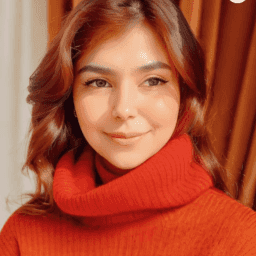 Sarah Figueredo
Warszawa, MAZOWIECKIE, Bemowo
Want to chat with creators like Sarah? Your brand can sign up or login to get started.
TikTok Stats
---

Description
beauty products, travel, food, decoration and nature.
About
I create content for various niches - home products, fashion, and beauty. My audience is a young one that uses TikTok. I love exploring new places and showing my followers the benefits of those places or products. I enjoy creating unboxing content for home products, decor, and furniture, as well as showcasing clothing for the season, outfit ideas, and inspiring places
Packages
I create 2 videos, with editing and post-processing, 25 seconds for the first video and 35 seconds for the second video, along with a package of 6 edited and processed photos, following the product briefing.
I will create only photos for your product, edited and customized photos with the brand's aesthetics, curating the brand's essence, and including unboxing photos of the product, totaling 6 photos
I will create 3 videos for your product: 1 unboxing video, 1 video demonstrating its usage and benefits, and 1 video showcasing the product's aesthetics and how to use it.