Top 11 AI Marketing Tools You Should Start Using for Digital Marketing
Nov 3, 2023
Alright we already know that, artificial Intelligence is becoming more and more important in all aspects of our lives.
But did you know that it is estimated AI will drive 95% of all customer interactions by 2025 - does that shock you?
There is no denying that marketing will undergo an evolution thanks to artificial intelligence (AI). We are approaching a time when artificial intelligence (AI) solutions will greatly improve the marketing capacities of both small and large businesses. In a world that is data-rich but time-poor, the issue is no longer "why use AI tools?" but rather "which AI tool should I choose?"
The power of AI should be a cornerstone of your marketing plan whether you're an entrepreneur, marketer, or content creator. AI marketing tools are more than just pieces of software; they are revolutionaries. They use data, make better decisions, predict trends, and do tasks that would normally take a team of humans hours to complete in a matter of seconds.
Many of the biggest companies, such as Amazon, Netflix, and Google, are utilizing AI marketing technology in order to gain a competitive edge. Below is a list of the top 11 artificial intelligence (AI) marketing tools currently available.
Jasper has made waves in the digital marketing landscape for its powerful copywriting abilities. Its impressive ability to create high-quality content in various tones and styles makes it a go-to tool for many businesses, making it a popular choice.
Designed to sound human-like, Jasper uses the GPT-3 model developed by OpenAI. It boasts of more than 50 AI content generation templates, including but not limited to blog posts, emails, ad copies, and press releases. Need to write a Facebook or Google ad? Jasper has got you covered. Need titles and descriptions? Jasper can do that within minutes.
Jasper excels in speed, too. Believe it or not, it can produce a 1,500-word article in less than 15 minutes. It has 2,500 writing styles, more than 11,000 free fonts, and supports more than 25 different languages. Its intuitive interface is also a plus, making it user-friendly even for beginners.
One standout feature is its ability to create early drafts of content that can later be refined by human copywriters, essentially functioning as a co-writer to help you craft engaging copy faster. This is particularly useful for businesses looking to scale their content production while ensuring their SEO page scores remain high.
Whether you're an e-commerce brand owner needing product descriptions or a marketer tasked with crafting compelling emails, landing pages, articles, or social media posts, Jasper is a tool worth considering. The platform may not make you the next Shakespeare, but it will undoubtedly give your content creation process a significant boost.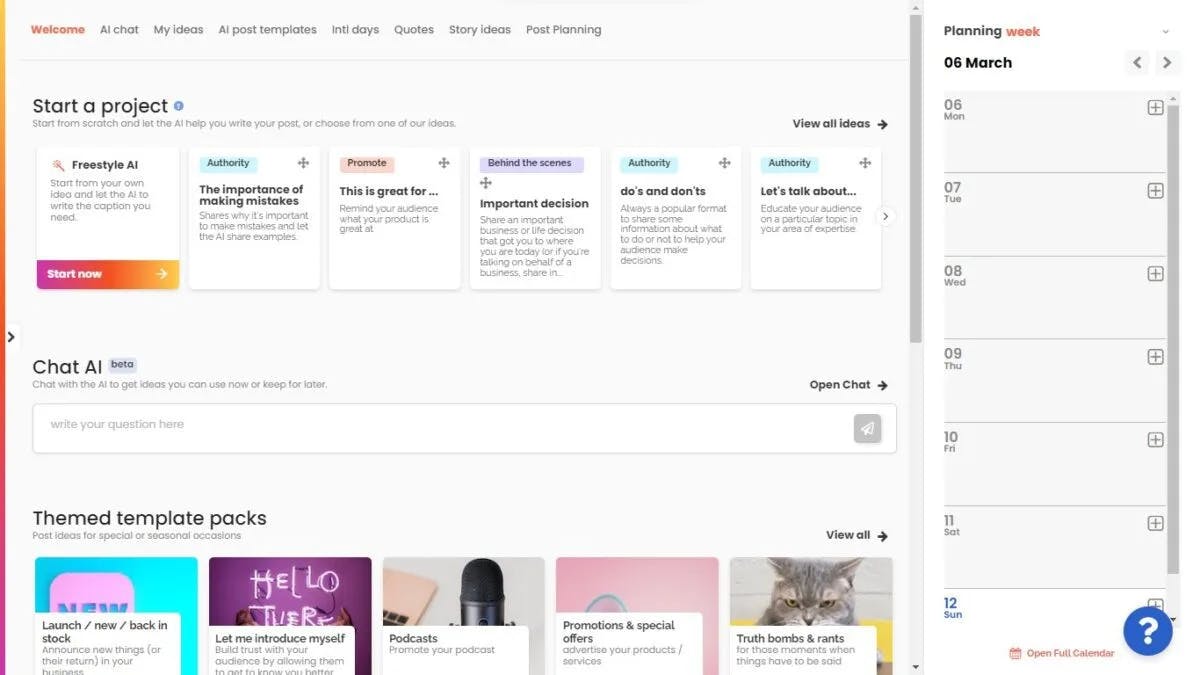 Meet Rapidely, the social media content creation tool that's taking the digital marketing world by storm. Developed on the back of the powerful GPT-4 technology, Rapidely was born from the innovative minds of two tech enthusiasts who recognized a need for automation and efficiency in the world of social media.
Rapidely is a dream come true for entrepreneurs and social media professionals looking to optimize their content generation process. Its impressive features include the ability to manage multiple accounts, facilitate team collaborations, and ensure a smooth workflow, making social media management a breeze.
Standout features such as the Monthly Calendar Generator and the Carousel Maker demonstrate Rapidely's commitment to simplifying content creation. The former crafts engaging, tailored posts with ease, while the latter offers a quick way to design brand-cohesive carousels, boosting social media engagement.
Rapidely doesn't stop at post generation, though. With its Captivating Content function, it creates compelling captions tailored to your brand voice using advanced AI technology. It also keeps you at the forefront of the social media landscape with its regularly updated sound trends.
If you're looking to stay ahead of the game in the rapidly evolving social media landscape, Rapidely might just be the tool you've been searching for.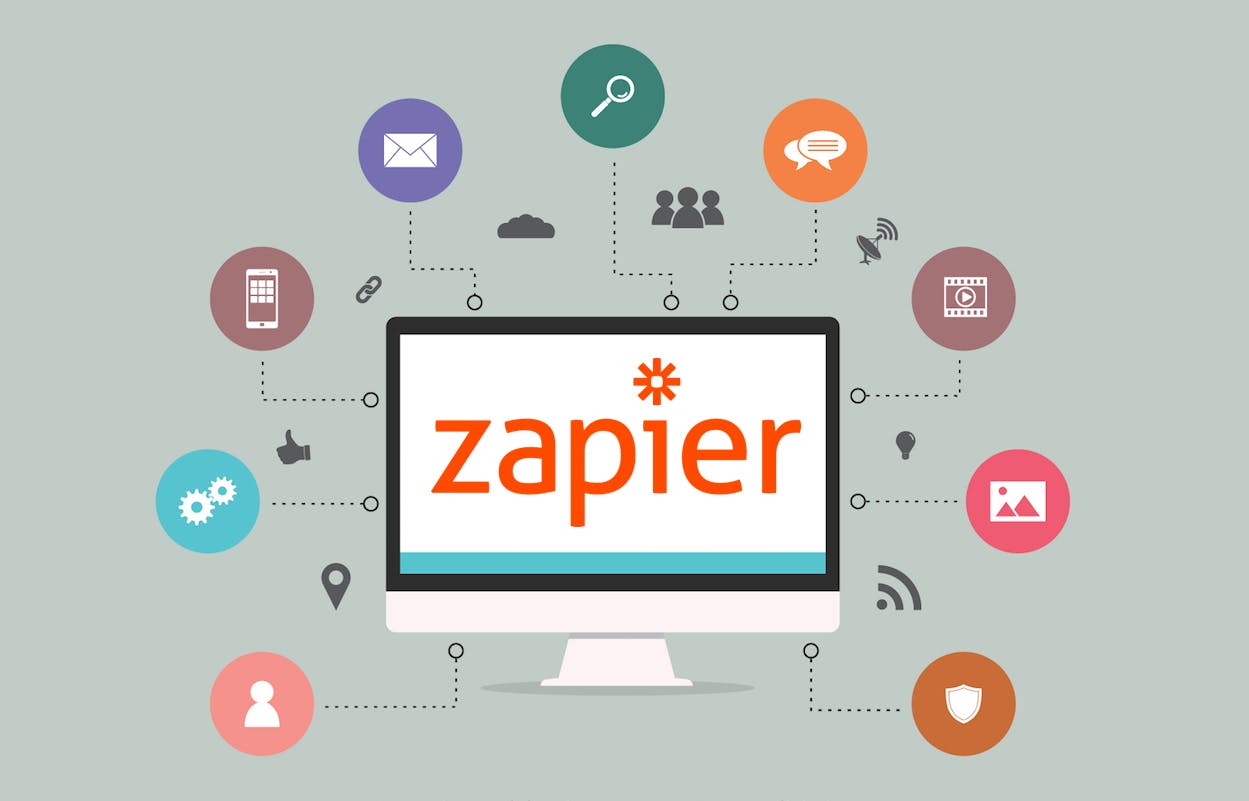 Zapier is a powerhouse that allows you to create links and marketing automation among a multitude of different systems. It's an effective way to save time, enhance efficiency, and reduce costs. You can develop customized workflows that connect actions in one system to automated procedures in others, ensuring relevant data is always drawn from the right sources.
One of Zapier's standout features is that you can build these automations without the need for code. There are also pre-existing templates to streamline the process. Zapier refers to these automations as 'zaps', and with over 3,000 integrations currently available, the possibilities are vast. You can also construct complex, branching workflows based on your specific logical criteria.
Underpinning all these features is AI technology that interprets signals to trigger processes with a speed and efficiency humans simply cannot match. Many clients express their appreciation for the significant time savings these zaps provide. In addition to its robust features, Zapier also offers excellent support resources such as a dedicated blog, webinars, an online no-code community, and Zapier University for training purposes.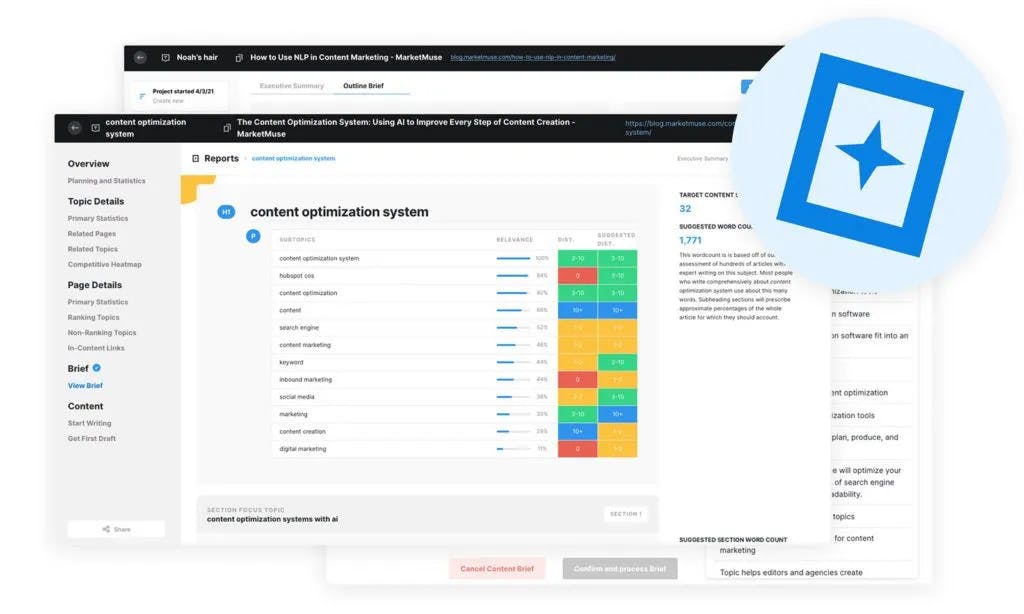 MarketMuse provides a strong tool particularly tailored for businesses that need assistance in creating optimized long-form content, such as emails, sales copies, landing pages, or articles.
Initiating the process with deep AI research on a chosen topic, MarketMuse then generates a preliminary draft that serves as a helpful starting point for users. It also provides key performance indicators (KPIs) and a content brief to guide your writing. Further refining of the draft can be achieved using the integrated editor, with AI suggestions offering valuable insights for improvements.
MarketMuse not only assists in content creation but also aids in building effective content strategies. It guides you towards the keywords you should target for specific topic categories and suggests which ones could help you dominate certain topics. The tool even identifies gaps and opportunities for new content, prioritizing them based on their probable impact on your rankings.
Its AI assistant goes further to compare your content with thousands of articles on similar topics, revealing what might be lacking in your content. This insightful feature, combined with its built-in editor, helps users identify the depth of their topic coverage and areas requiring enhancement.
So, whether you're aiming for an exhaustive understanding of a topic or looking for opportunities to create impactful new content, MarketMuse is a noteworthy choice.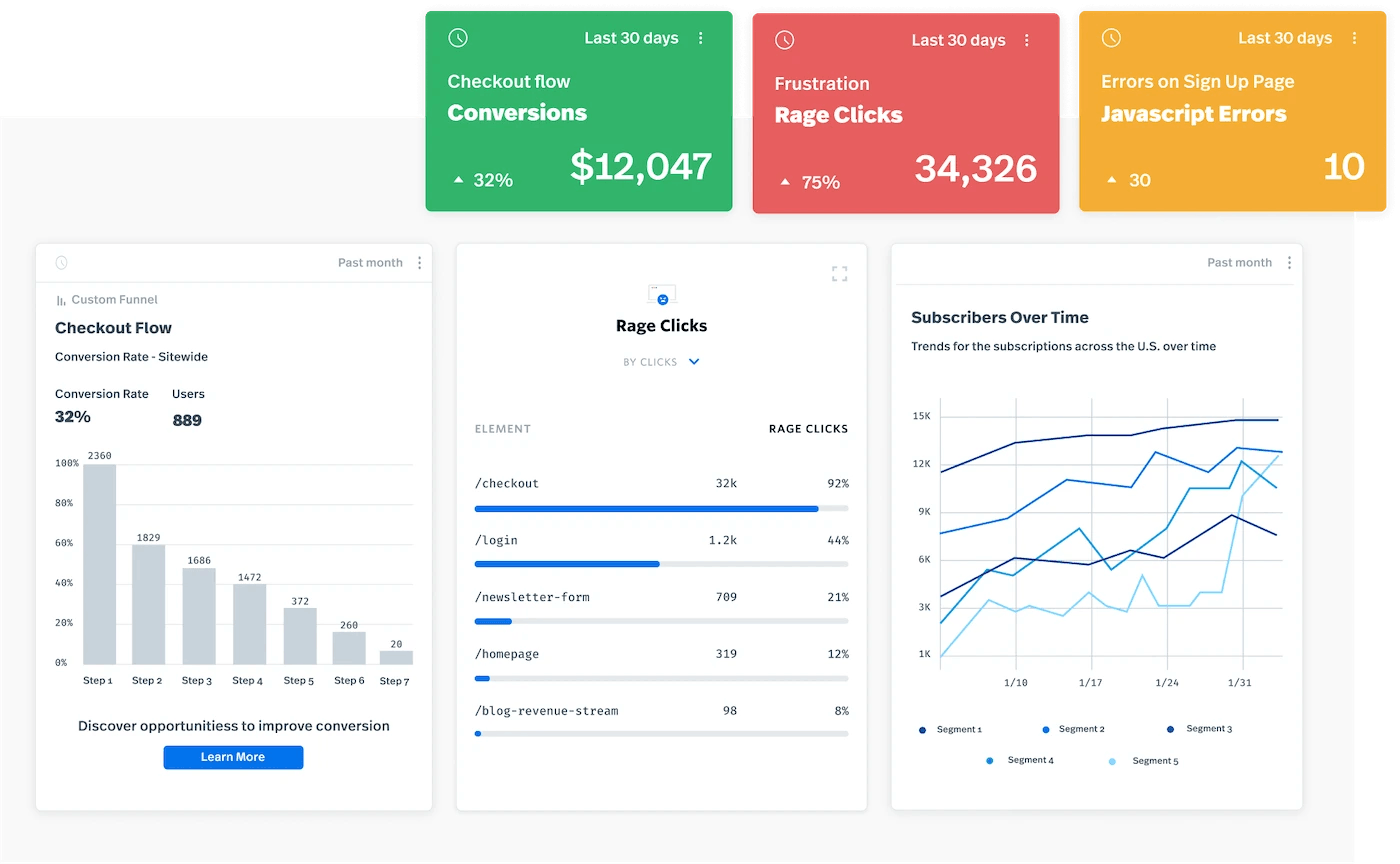 Fully understanding the digital experience of your site visitors can be a challenge, but Fullstory steps up to this task admirably. It maps the journey a site visitor undergoes, right from the initial visit to conversion, or even dismissal. The valuable insights gleaned from the unpredictable actions users undertake, which are often unanticipated, form a cornerstone of Fullstory's approach.
Fullstory's AI meticulously tracks every cursor movement, click, and page visit, weaving together a comprehensive "story" of each visitor's journey. These individual stories are then compared to thousands of others, providing unique insights. This approach, harnessing the processing power and scalability of AI, allows Fullstory to uncover opportunities and potential issues far more quickly than human observers might manage.
Using Fullstory, businesses can achieve significant cost savings, retain more customers, and markedly enhance the user experience of their site.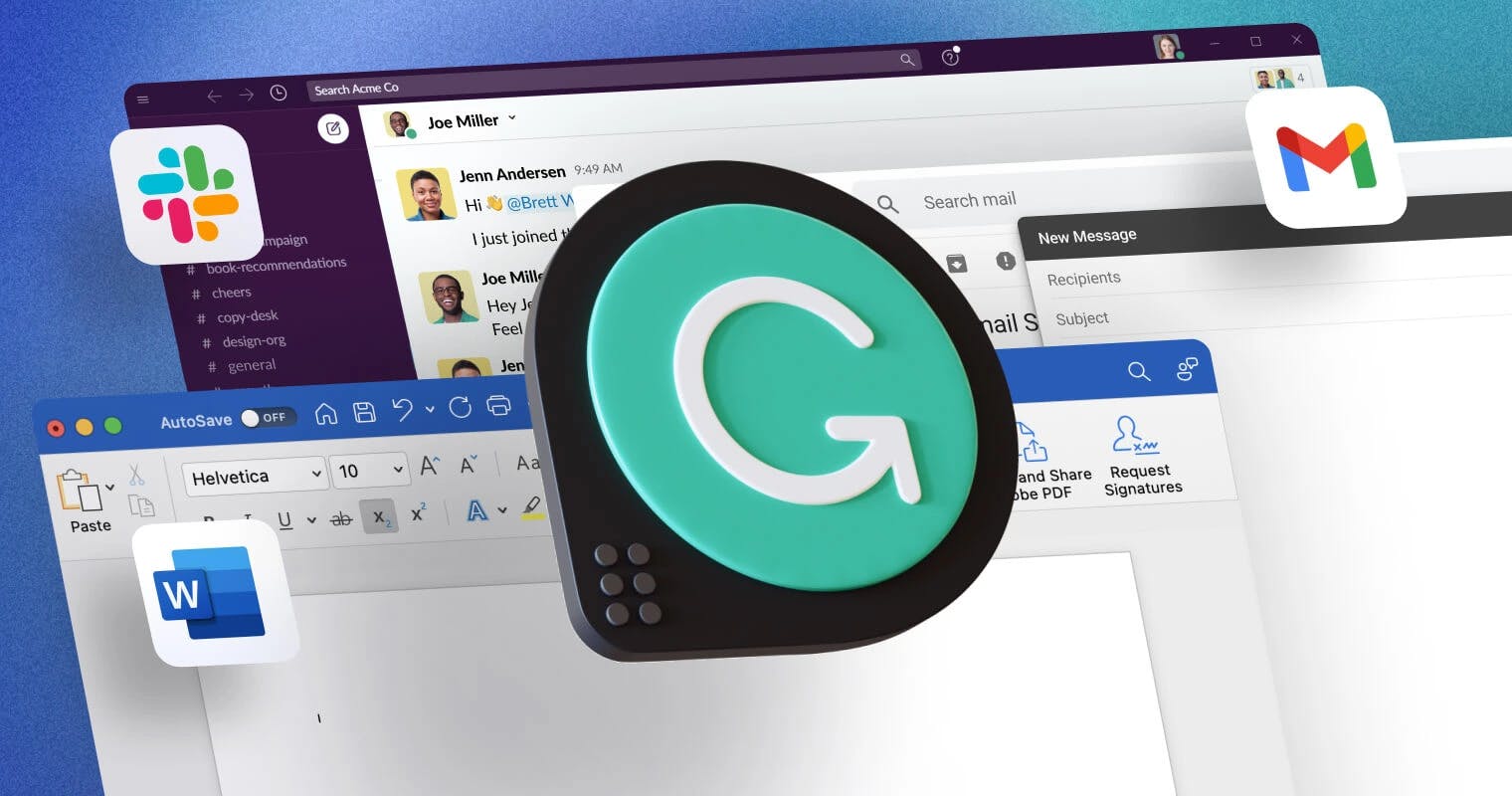 Grammarly is a great tool for improving the overall quality of your writing and is supported by well-known newspapers like the Wall Street Journal, the New York Times, and Forbes. Grammarly isn't only about style though; it primarily concentrates on core grammatical principles and syntax, taking inspiration from the effectiveness of Hemingway.
You can use Grammarly to detect and fix the material in a variety of programs, including Gmail, Word, Twitter, and Facebook. With the option to accept or reject them, its advanced artificial intelligence alerts you to mistakes and offers alternatives. Beyond just catching grammar and punctuation mistakes, it is also excellent at pointing out overused words, stylistic flaws, and word substitutions.
Recognized as one of the premier free marketing tools, Grammarly is a strong AI content marketing platform that empowers businesses to refine their written copy, ensuring that it's sleek and professional. The platform features a highly precise AI that verifies spelling and grammar in real-time online. For added convenience, you can also integrate it as an extension for Google Chrome. Advanced features like tone, clarity, and style checking are available in the Premium and Business packages.
Although platforms like Microsoft Word and Google Docs can check your spelling, they don't offer any substantial feedback on your writing's quality. Grammarly leaps ahead by scanning your content for grammar, punctuation, context, and structural errors and mishaps. It flags potential issues in the text and proposes improvements in style, word choice, and more. Grammarly also elucidates the rationale for each correction, empowering you to decide whether (and how) to rectify the issue. You can access Grammarly for free or opt for a custom quote for premium and business levels, offering you a broad spectrum of choices.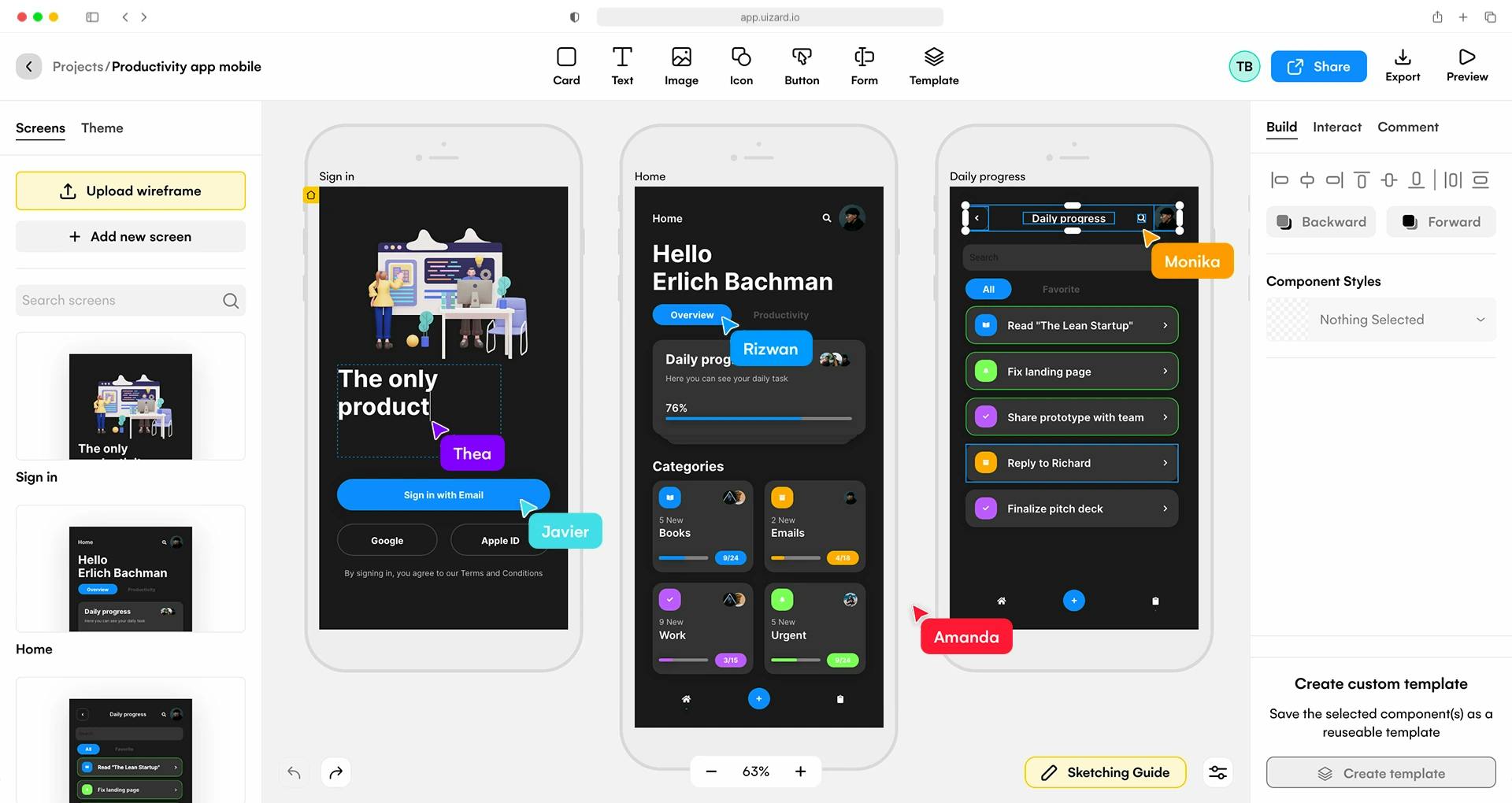 Introducing Uizard, your AI-powered companion for high-quality, efficient design creation. This tool bridges the gap between sketch and screen, converting your hand-drawn ideas into polished, editable mockups within minutes.
Using the power of advanced algorithms, Uizard.io generates a plethora of unique design ideas based on your input. It not only provides a platform for creativity but also saves precious time in the design process. This unique feature makes Uizard.io an excellent choice for designers seeking inspiration and efficiency in one package.
In essence, Uizard.io offers a seamless design journey, allowing you to bring your creative ideas to life in a fast and efficient manner, without compromising on quality. Whether you're an experienced designer or a newbie in the field, Uizard.io promises a smoother, more productive design experience.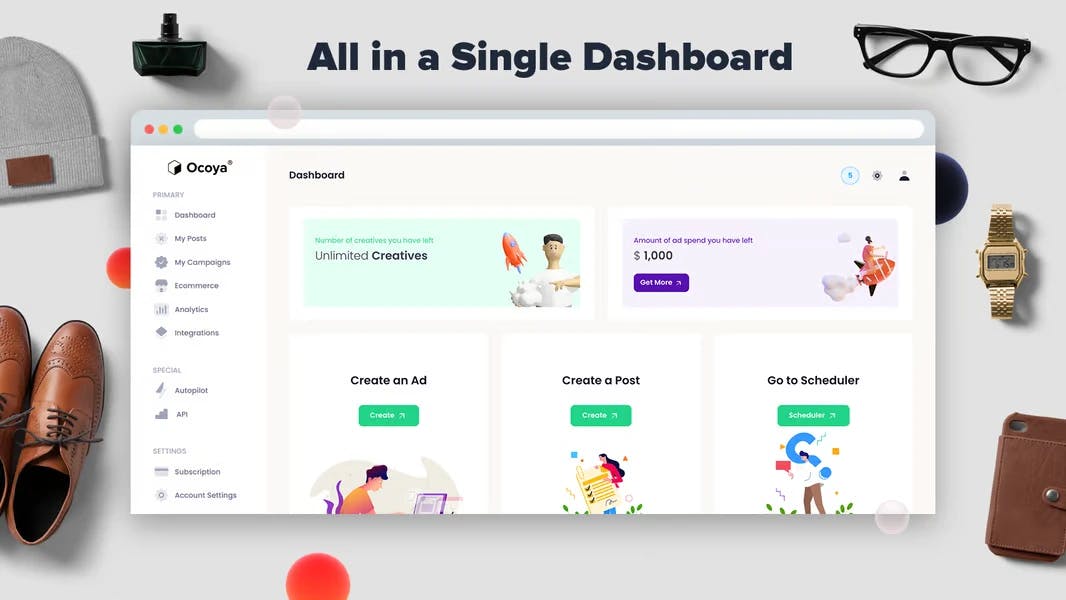 Ocoya, your all-in-one, AI-powered sidekick for social media management. Taking the inspiration from traditional scheduling tools like Buffer and Hootsuite, Ocoya steps up the game by integrating not just content scheduling, but also a visual post creator and an AI writing assistant. It's a robust tool that promises to streamline and enhance your social media management efforts.
Ocoya's key feature lies in its AI-driven social media content creation. It cleverly crafts compelling posts tailored to your brand voice, thereby helping you maintain consistency and quality in your social media presence. Add in a vast library of visually striking templates for post images, and you're set to create scroll-stopping content.
But that's not all! With Ocoya, you can schedule posts across multiple platforms from a single dashboard. This saves time spent hopping between different apps and ensures a cohesive social media strategy.
Furthermore, Ocoya extends its functionality to eCommerce. With unique integrations, you can effortlessly create product-based marketing assets that resonate with your audience and boost your online sales.
In a nutshell, Ocoya is an excellent AI marketing tool, offering comprehensive, AI-powered features that take your social media game to the next level. Whether you're a social media manager juggling multiple accounts or an eCommerce business looking to scale your online presence, Ocoya has something in store for you.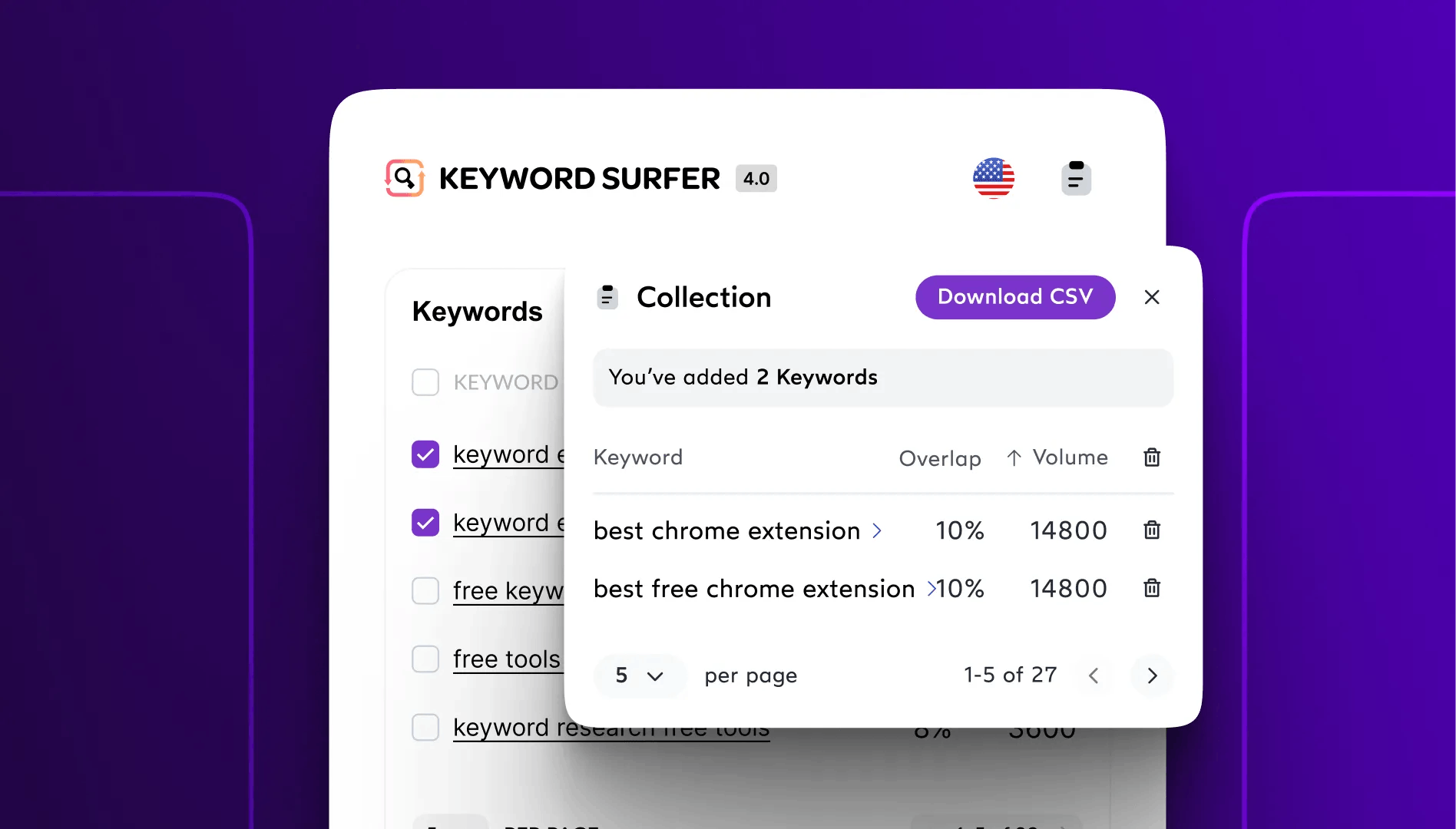 Surfer SEO is an advanced SEO tool designed to help you optimize your content for search engine visibility. It is the secret weapon in your SEO arsenal that helps you target organic traffic with more precision. Using the power of AI, Surfer SEO meticulously analyzes your content and compares it against top-ranking pages for your chosen search terms.
The tool's content analysis feature delves into an array of parameters like semantic NLP terms, content length, the number of images, and more to ensure your content is on the right track. It doesn't stop there - Surfer SEO goes the extra mile by offering content scores based on findings from top-ranking articles in your focus SERPs.
To offer more localized content, it allows you to select country-specific SERPs per article. You can also create content briefs and outlines based on a full competitor content analysis, equipping you with the tools to stay ahead of the competition. Plus, with the help of Grow Flow, the tool continuously analyzes your website for potential content decay and opportunities for quick wins.
But there's more to Surfer SEO than just SEO analysis. It acts as a helpful assistant during the content creation process itself. With its own text editor, you can directly work on the platform and watch your content's SEO score improve in real-time as you edit. For ease of use, it seamlessly integrates with other content marketing tools such as Jasper, WordPress, Google Docs, and more.
For more technical SEO needs, Surfer SEO enables you to conduct a full audit of your existing copy and compare it with your competitors'. It can evaluate keywords using Google's BERT method and utilizes over 500 ranking metrics to analyze your content.
In summary, Surfer SEO is an excellent tool designed to bring precision and efficiency to your SEO and content strategy, paving the way for increased organic traffic and improved SERP rankings. It has garnered the trust of renowned brands like FedEx, Shopify, Qantas, and Viacom, demonstrating its value in the competitive SEO landscape.

Seventh Sense is an innovative AI-powered email marketing tool that brings personalization and efficiency to your campaigns. The platform is designed to deliver emails at the most optimal time for each customer, ensuring a high engagement rate and maximized campaign efficacy.
Unlike conventional email marketing tools that often disregard the recipient's schedule, Seventh Sense takes a different approach. It employs behavior profiling and constructs individual predictive models for each contact based on their activity. This deep, personalized understanding ensures that your emails land in the inboxes of your audience at the time when they're most likely to open and engage with them.
In addition to helping with timing, Seventh Sense also helps in enhancing email deliverability which, in turn, improves the sender score. This feature is particularly useful for businesses that dispatch hundreds or thousands of emails every week. However, it's worth noting that Seventh Sense is designed to work with Hubspot and Marketo only.
In summary, Seventh Sense is an excellent tool that applies the power of AI to your email marketing efforts, resulting in better personalization, higher engagement rates, and improved campaign success.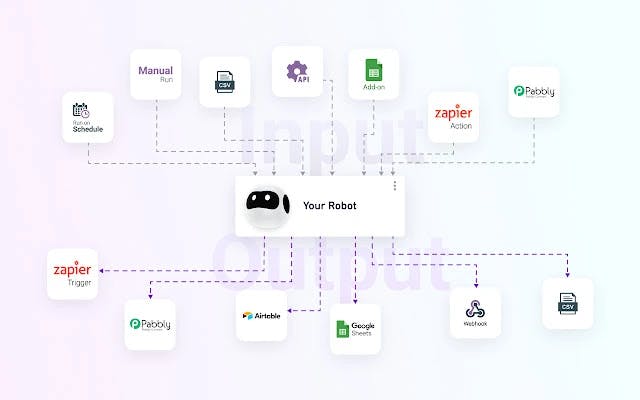 Browse AI is an advanced tool that empowers digital marketers with powerful competitive intelligence (CI) capabilities. It enables you to scrutinize competitor brands, detect emerging trends, pricing strategies, reviews, and product launches. Leveraging data scraping algorithms, commonly known as "spiders" or bots, Browse AI crawls through competitor websites and extracts valuable data at scale.
You can swiftly train a bot to source data for you, automatically populating a spreadsheet with the necessary information. For example, you can instruct the bot to search for one- or two-star reviews of competitor products to identify potential product enhancements, or monitor the current price of similar products on e-commerce sites.
Browse AI's developers assert that their AI can emulate human behavior to bypass Captcha and other bot-detection measures, making it a stealthy tool for competitive intelligence. Over 2,500 companies, including big names like Adobe, Amazon, Salesforce, and HubSpot, rely on Browse AI to stay ahead in their markets