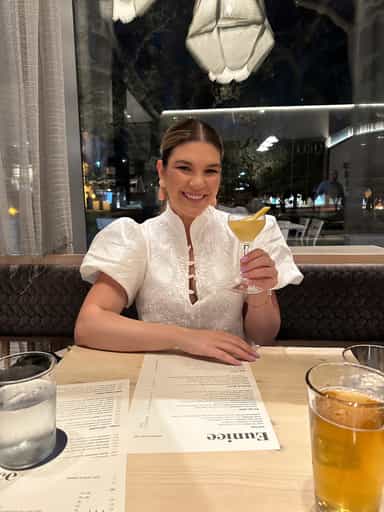 Brittany Brittany
Maurice, Louisiana
Want to chat with creators like Brittany? Your brand can sign up or login to get started.
TikTok Stats
---

Description
Style, Beauty, Travel, and Food
About
I have been a fashionista for as long as I can remember. As a little girl, I always "put on" fashion shows for my mom and whoever was around to watch. Blogging came to fruition because many people asked me for fashion advice or where I purchased my outfits. You will find everything from fashion, beauty, travel, and lifestyle content here. My style is very "affordable, luxe" because I often mix high-end luxe with very affordable pieces to create a fabulous, chic look. I quite literally live by the wise words of CoCo Chanel, "A GIRL SHOULD BE TWO THINGS: CLASSY AND FABULOUS" My audience is predominately women based in the US between the ages of 25-35.
Packages
1 x Instagram Social Media Post
$100
This price only includes one photo. I have a separate package that includes carousel pricing if you want multiple photos to be included in the campaign.
4 x Instagram Social Media Posts
$150
This pricing includes a carousel post that will include 4 photos in total.
This includes shooting, editing, and one round of edits if the brand needs approval before posting. This will be posted to IG and TIkTok. So you are getting two platforms in this package.