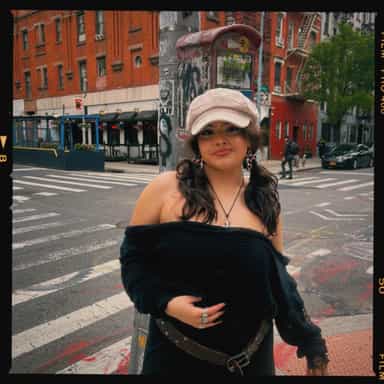 skylar benitez
Nutley, NJ
Want to chat with creators like skylar? Your brand can sign up or login to get started.
TikTok Stats
---
Description
Fashion, Beauty, and Lifestyle Content Creator
About
Hello! My name is Skylar, and I am an NJ/NYC-based content creator. I make fashion content as well as beauty and lifestyle. My content is mainly on Instagram and TikTok, but I also make Youtube videos. My demographic is majority females ranging from the ages of 18-25 years old.
Packages
1 x Instagram Social Media Post
$75
One high-quality photo that captures your product along with a caption speaking about the product using hashtags if needed. Your page will be tagged in the photo if desired!
1 x TikTok Social Media Post
$50
15-30 second video will be posted on my TikTok and your product will be shown. The video will be dedicated to your product only and Hashtags/page tags will be placed in the caption!
I will take a high-quality photo using your product that you will be able to use in an ad and for your own page.