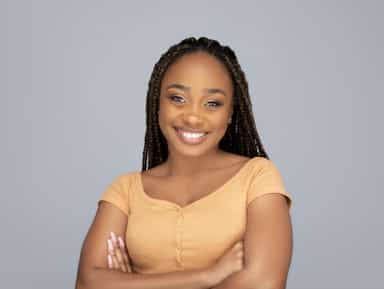 Teondra (Teecup) Lawrence
Atlanta , Georgia
Want to chat with creators like Teondra (Teecup)? Your brand can sign up or login to get started.
TikTok Stats
---

Description
Passionate yogi, dog momma and health enthusiast
About
With my diverse background and experience in acting, modeling, bartending, and yoga instruction, I believe that I would be an excellent fit for your brand. Over the past 10 years, I have been fortunate to work on various theater productions, television shows, and modeling shoots. This experience has allowed me to develop strong communication and collaboration skills, as well as an ability to quickly adapt to new environments and challenges. In addition to my professional experience, I have also developed a reputation for being a positive and energetic person, and I pride myself on being able to make personal connections with others. This skill has served me well as a bartender, where I have been able to build a loyal customer base and create a fun and welcoming atmosphere in the bar. Finally, as a yoga instructor, I am passionate about helping others achieve their health and wellness goals, and I bring that same passion and love to everything I do. I believe that my skills and experience make me an excellent fit for your brand!